Facilities MRO and Industrial Supplies The Portfolio Action Tracker (PAT) is a transparency tool that can be used to monitor and review the real-time status of NASPO ValuePoint portfolios. Click here to view Status
×
Currently tracker not available for this portfolio.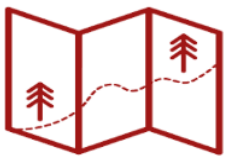 ***All of the Master Agreements in this portfolio have been extended to June 30, 2024.***
Product Services and Categories Include:
Janitorial Equipment & Supplies, Sanitation Cleaning Chemicals & Supplies, Fasteners, Material Handling, Plumbing, Power Sources, Outdoor Garden, Lamps & Lighting and Ballasts, Heating Ventilation Air Conditioning (HVAC), Hand Tools, Power Tools (excluding automotive related tools and products), Electrical, Paint, Security, and Safety (does not include any Public Safety Equipment) products.
Lead State
Oregon

Awarded:

04/17/2018

Expiration:

06/30/2024

Renewals Limit:

06/30/2024
NASPO Resources
Cooperative Portfolio Managers
Primary Contact
Secondary Contact