Automatic External Defibrillator & Accessories The Portfolio Action Tracker (PAT) is a transparency tool that can be used to monitor and review the real-time status of NASPO ValuePoint portfolios. Click here to view Status
×
Currently tracker not available for this portfolio.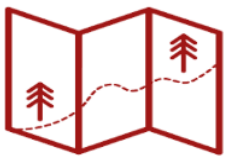 The Master Agreements on this portfolio offer fixed rate pricing for up to three product categories of AED Units, ALS defibrillators, and associated accessories.
The three categories offered on this portfolio are:
Category I - Public Access and Infrequent User AEDs
Category II - First Responder AEDs
Category III - Professional Defibrillators (Advanced Life Support or "ALS")
ACCESSORIES: The Master Agreements also offer fixed rate pricing on commonly used accessories for defibrillators such as: Batteries, Adult Pads (electodes), Pediatric Pads (electrodes), Carrying Cases, Wall Mount Kits and First Response Kits. In addition, the Master Agreements offer a blanket discount off items in the Contractor's catelog that are not included on their fixed price list.
Please note: All defibrillators and accessories must be FDA-approved.
Philips Healthcare View Details
Stryker Medical (formerly Physio-Control, Inc.) View Details
ZOLL Medical Corporation (formerly Cardiac Science Corporation) View Details
Lead State
Oklahoma

Awarded:

10/04/2017

Expiration:

02/04/2024

Renewals Limit:

02/04/2024
NASPO Resources
Cooperative Portfolio Managers
Primary Contact
Secondary Contact