Citizen Engagement Platforms The Portfolio Action Tracker (PAT) is a transparency tool that can be used to monitor and review the real-time status of NASPO ValuePoint portfolios. Click here to view Status
×
Currently tracker not available for this portfolio.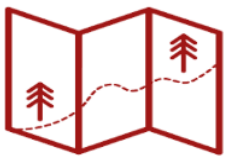 This portfolio covers a broads range of citizen engagement solutions in the following categories:

1. Platform Management: Software solutions offering a variety of applications to help public entities manage systems across platforms. This category includes solutions that answer questions and remember, remind, and respond to users.

2. Master Data Management: Software solutions that provide the means to associate various records pertaining to an individual. This category includes technology to ensure uniformity and accuracy of master data assets and coordination of data across all platforms. These solutions also allow a public entity to create and manage a central, persistent system of record or index of record for master data and support ongoing master data stewardship and governance requirements through workflow-based monitoring and corrective-action techniques.

3. Chatbots and Customer Service: Software solutions that provide Robotic Process Automation (RPA) to assist government agencies by responding to frequently asked questions quickly to complete a transaction or find information.

4. Customer Engagement: Software solutions that provide a centralized platform to manage multiple interactions with customers. These solutions offer a platform for studying customer behavior through all channels and touchpoints of interaction such as by phone, in person, or online.

5. Social Listening: Software solutions that allow entities to view the "voice of the customer" across all input channels, such as through email, web forms, social media, and inbound calls. These solutions utilize a dashboard to effectively identify issues, satisfaction, and needs.

In addition to the above, contractors in this portfolio may also offer additional value-add items and services, such as identity management, referral engines, user behavior analytics, digital wallets, web hosting, website and web app development, eCommerce services, and payment processing.
Lead State
Utah

Awarded:

09/15/2021

Expiration:

09/14/2026

Renewals Limit:

09/14/2028
NASPO Resources
Cooperative Portfolio Managers
Primary Contact
Secondary Contact